2023 Circle Leadership Program
CIRCLE
Creating International Relationships through Cultural Leadership Education
The CIRCLE program is designed to educate and empower emerging leaders between the ages of 20-40 in the Columbus Region through strategic global partnerships and international experiences.
The program consists of four weekend trainings and a week-long delegation to one of our Sister Cities. The weekend trainings will revolve around the themes of leadership development and team-building, international interdependence, international travel and how to share the Greater Columbus region with the world. Some examples of training sessions are in the diagram below.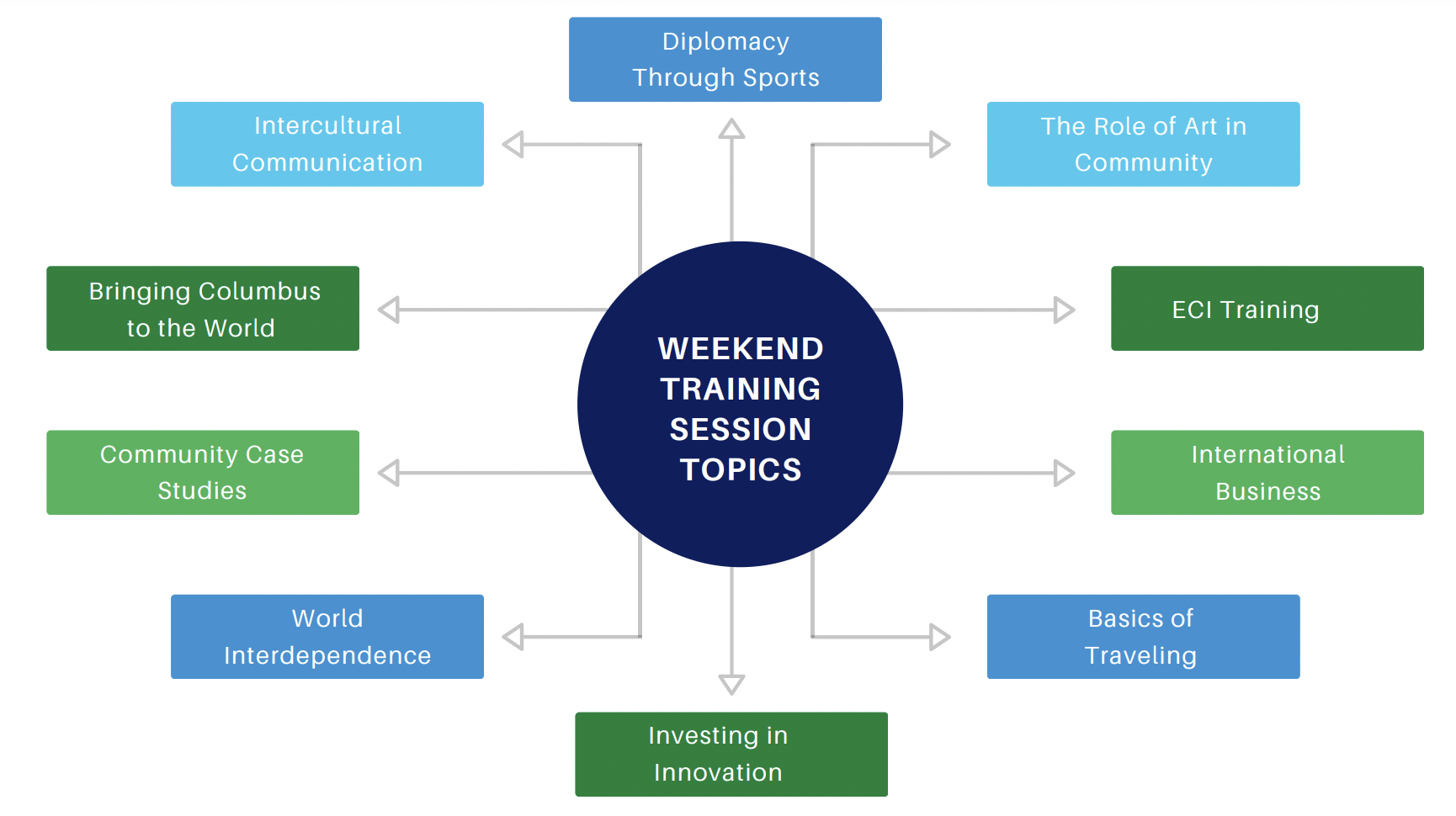 As part of the international delegation, participants will research and develop a Global Policy Project in groups. The project theme will be selected by the participant groups and must showcase an innovative approach to a business or community issue that both Columbus and the international host city are facing.
Note: Prior international experience is not required for this program
Program Dates
Weekend One: June 16 – 17
Weekend Two: July 21 – 22
Weekend Three: August 25 – 26
Weekend Four: October 27 – 28
International Delegation: September 30 – October 7, 2023
All weekend trainings and the delegation are mandatory for this program.
Qualifications
Applicants must be:
Between the ages of 20 – 40
Currently working in the Greater Columbus region
Must be able to participate in all mandatory sessions
Eager to learn about International Business and Relations
Able to travel outside of the United States of America
Program Costs
The cost of this program is $8,000 per person.
This fee includes accommodation and per diem costs associated with the weekend trainings and all costs associated with the international delegation.
A payment plan is available for this program.
Thank You to our CIRCLE Program Sponsors