Genoa, Italy
Columbus Sister City Since 1955
Our Sister City
Relationship
On October 12, 1955 (Columbus Day), the City of Genoa became Columbus' first Sister City. This was celebrated through the gifting of the Christopher Columbus Statue that sits outside of Columbus City Hall today, an event that more than 100,000 people attended.
For over 60 years we have worked with Genoa to provide both of our cities with a greater sense of cultural enrichment through events like the bi-annual Pesto Championship, and art projects like the award winning Thousand People of Genoa.
Did You Know?
Genoa is the birthplace of Christopher Columbus, and is also the home of the world's first bank, the Banca Monte dei Paschi di Siena, which dates back to the 12th century.
Region
Genoa is the Capital of the state of Liguria, which is located on the coast of the Gulf of Genoa.
Current Mayor
Marco Bucci
Official Language
Italian
Sister City Volunteer Committee
Craig Wales grew up in central Massachusetts and by the early 1970s, his family had settled in Granville Ohio. After graduating from of Ohio University, Craig began his career in communications and was hired at Battelle in 1987. Following a 28-year career that led to managing their Video and Interactive Media group, he retired in 2015.
Craig's involvement with music led to a connection with bluegrass musicians from Genoa, Italy in the late 80s. The friendships that developed over the years were the inspiration for several trips to Italy, often times finding Craig exploring the old Medieval area in the city of Genoa, discovering wonderful regional dishes and spending time there with friends.
In 2008, Craig was invited to compete in the World Mortar and Pestle Pesto Championship, a bi-annual event in Genoa that involves contestants from all over the globe. Having competed in the contest three times now he sees the competition as the embodiment of Genoa's passionate food culture and their commitment to honoring and preserving it for generations to come.
Craig is honored to be the liaison with Genoa, Italy and is eager to share the wonderful cultural and culinary traditions found there with the city of Columbus.
When not playing the 5-string banjo, Craig can be found pursuing his love of photography, cooking and traveling with his partner Virginia through various parts of the world, specifically the Liguria region of Italy, which is home to the subject of an upcoming book he's writing about Pesto Genovese.
Craig lives in Gahanna with his wife Virginia and their dog, Iki.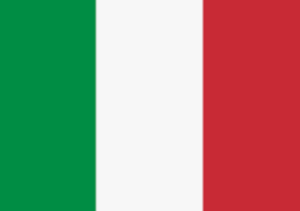 Join Us As A Global Partner