Seville, Spain
Columbus Sister City Since 1988
Our Sister City
Relationship
Seville and Columbus became Sister Cities on May 13, 1988. Since the start of the relationship, we have worked with Seville to develop multiple exchange programs, including the
"Experience Seville
"delegation led by Commissioner John O'Grady.
Did You Know?
Seville is the home of the Metropol Parasol, a famous wooden structure located at La Encarnación square, in the old quarter of Seville. It was designed by the German architect Jürgen Mayer-Hermann and was completed in April 2011. Its dimensions are 490 by 230 ft., and stands 85 ft. tall, which makes it the largest wooden structure in the world. The building is popularly known as Las Setas de la Encarnación (which translates to Incarnación's mushrooms).
Region
Seville is the capital, and largest city of the autonomous community of Andalucía, and is located on the plain of the Guadalquivir river.
Population
1,107,000 (urban), 1,519,639 (metro)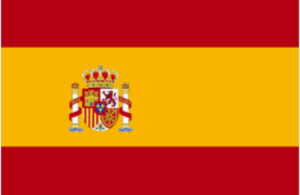 Join Us As A Global Partner