Curitiba, Brazil
Columbus Sister City Since 2014
Our Sister City
Relationship
This relationship was signed into place by Mayor Ginther on September 16, 2014. Over the last few years, we have worked with Curitiba on multiple different exchange programs including our annual Marathon Exchange.
Did You Know?
Curitiba is considered the greenest city in the world, boasting 52 square meters of green space per capita. It has become a model for sustainable urban development with its cultural emphasis on recycling programs, and an ultra-efficient BRT (bus rapid transit) system.
Region
Curitiba is the largest city in the southern state of Parana in Brazil.
Population
1.9 million (urban), 3.4 million (metro)
Current Mayor
Rafael Greca
Official Language
Portuguese
Sister City Volunteer Committee
Renata Prevedello was born in Sao Paulo, Brazil. At young age, she moved with her family to the state of Santa Catarina, which is in the south of Brazil. After getting her degree in Speech and Language Pathology and Audiology from the University of Vale do Itajaí, she moved to Curitiba to pursue a specialty degree and become an Audiologist. She started her Audiology career working for SESI (Social Services for Industries), an institution that promotes safety in the work place and focuses on worker health and wellbeing. It was not difficult for her to fall in love with the city and people of Curitiba. She was amazed by all the diversity she found there.
In 2006, Renata moved to Boston, Massachusetts to follow her husband during his fellowship years. She attended Massachusetts Eye and Ear Infirmary/ Harvard Medical School, as a visiting fellow. After some consideration, she decided to dedicate her time to her growing family, while maintaining a tight connection with her family, her roots and her home country of Brazil.
In 2013, Renata moved with her husband and her two children to Dublin, Ohio. Here she welcomed a new addition to the family and was introduced to the Brazilian community in Columbus. This is how she first learned about the Greater Columbus Sister Cities International Curitiba Committee. She is very honored to be a part of this project and is looking forward to building new connections and strengthening the ones that already exist in Brazil.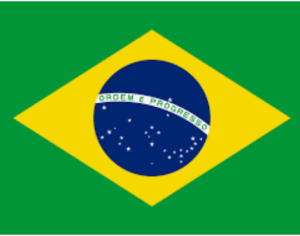 Join Us As A Global Partner