Ahmedabad, India
Columbus Sister City Since 2008
Our Sister City
Relationship
This relationship began on February 6, 2008. Ahmedabad and Columbus' relationship is rooted in a mutual passion for business and economic growth, along with the largely expanding Indian population in Columbus.
Did You Know?
Ahmedabad is the second largest cotton producer in India, and has the country's second oldest stock exchange, both of which are crucial to India's economy.
Region
Ahmedabad is the largest city in the state of Gujarat, which sits on the banks of the Sabarmati River in Western India.
Population
7.2 million (urban) 8 million (metro)
Current Mayor
Shri Gautambhai Navalchand Shah
Official Language
Gujarati
Sister City Volunteer Committee
Shalendra is a growth and innovation focused technological executive with over 39 years of international experience. He has established several high impact technology programs with key partners and stakeholders and commercialized technologies. His versatile experience spans conducting, leading, managing, and marketing research programs for the US and international clients. He is adept in business and financial aspects of setting up and growing organizations to maturity. He has broad knowledge of diverse technological areas.
As President of Global Gene Corporation, he helped in establishing networks with hospitals and forming alliances with academia and pharmaceutical companies. Earlier, he established the operations of Battelle India in Pune, India and managed it for seven years as the Managing Director and CEO. As co-chair of FICCI's S&T and Innovation Committee, Shalendra led and organized S&T fora in India with international participation and authored several Knowledge Papers for analyzing and influencing R&D practices and policy in India. In these roles, he managed and mentored teams of international scientists in diverse technologies. He is currently the CEO of Technology Solutions International, a company he founded in Columbus, Ohio in 2015.
He has been a speaker at several international R&D and innovation conferences and is familiar with science and technology base, business and political climate, business rules and regulations, tax incentives for R&D, and bureaucracy in India. He is culturally sensitive, energetic, enthusiastic, and passionate about business development and growth.
He obtained MS and MBA degrees from Miami University and a Bachelor of Technology in Chemical Engineering from the Indian Institute of Technology, Kharagpur India.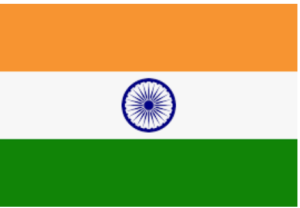 Join Us As A Global Partner