What We Do
Connecting Columbus to the World
Professional Exchanges
Professional exchanges are focused on the development of a technical skill or professional opportunity. They are also focused on increasing economic development and foreign direct investment in Columbus.
2023 Curitiba Delegation
CIRCLE Program
Experience Seville
| | |
| --- | --- |
| City | Program Date |
| Seville | May 2018 |
In Spring 2018, GCSCI organized a delegation led by Franklin County Commissioner John O'Grady to our sister city of Seville, Spain. The goal of this project was to learn from our Spanish counterparts about their transportation system, smart city technologies and renewable energy initiatives
The delegates traveled to Madrid, Malaga and Seville and spoke with subject-matter experts and local businesses about smart transportation initiatives.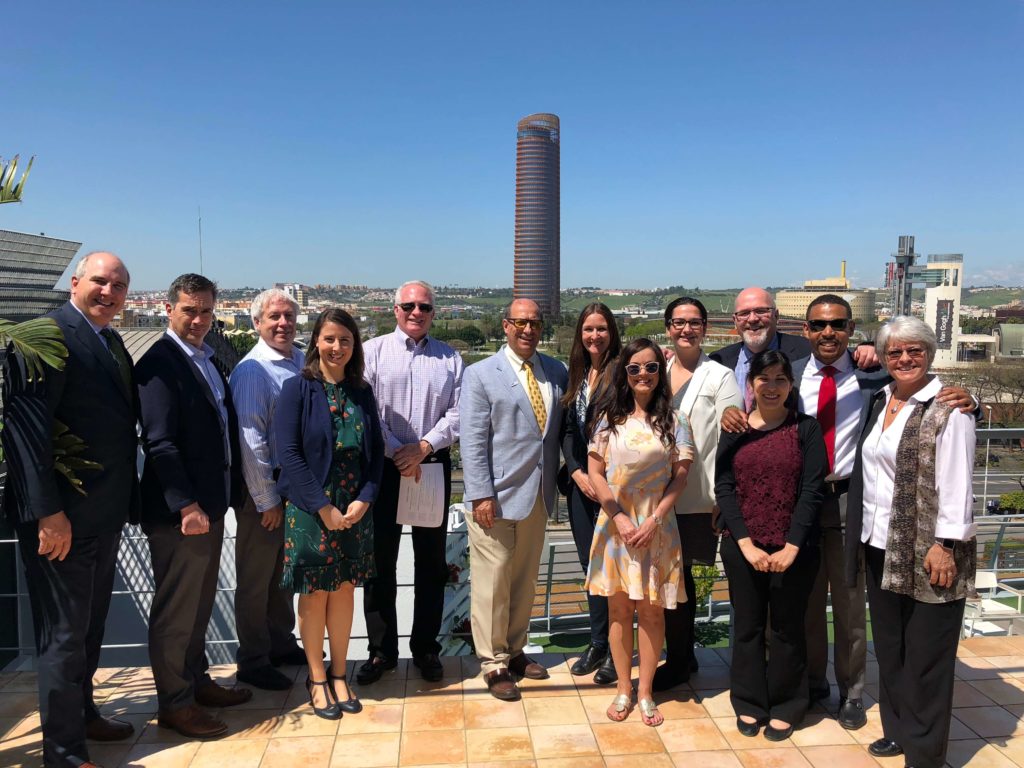 Education Exchanges
Education Exchanges connect institutions from Greater Columbus and our sister cities to develop opportunities for students to travel and learn about other cultures.
​
Sankofa Sojourn
| | |
| --- | --- |
| City | Program Date |
| Accura | July 2018 |
Partnering with Columbus City Council and Pan African Connections, a group of six youth ambassadors traveled to Accra, Ghana in the summer of 2018.
While in Accra, the students met with high school students in Accra and visited the many cultural and historic sites in the region, including the Cape Coast Slave Castle. They also met with elected officials including the Mayor of Accra.
Upon their return, two students were selected to represent the City of Columbus at the 2018 Sister Cities International Youth Leadership Summit in Aurora, Colorado.
Dresden Education Exchange
| | |
| --- | --- |
| City | Program Date |
| Dresden | Annual |
This exchange between Columbus state Community College and Berufsschulzentrum Für Elektrotechnik Dresden becan in 2018, when ten10 students from Dresden came to Columbus for an 8-10 day internship to explore their sister city and learn about the field of Electrical Engineering and IT. in 2019, ten Columbus State Community College students visited their partner school in Dresden to learn about workforce development programs.
Thanks to the support of the City of Columbus, Dresden Sister City and local companies, this exchange is at no cost to the students. This permits the students to learn more about their STEM career field while experiencing a different culture. This program is unique since less than 3% of U.S. community college students study abroad.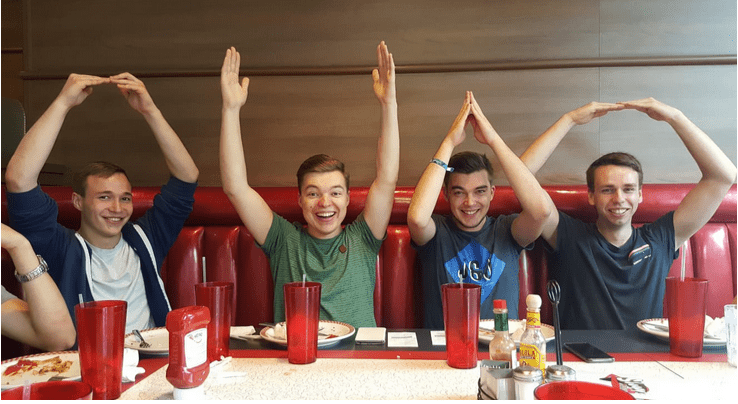 Arts and Cultural Exchanges
These exchanges are focused on highlighting the cultural aspects of Columbus and our sister cities. They can either be inbound, where we bring a cultural item or artform to Columbus, or outbound, where we send a group to explore or share our local culture.
Official Exchanges
Official Delegations are exchanges which are led by elected officials to build and expand our international connections. They can be to celebrate a particular event or to strengthen our connection with our sister cities.
Dresden Delegation
| | |
| --- | --- |
| City | Program Date |
| Dresden | February 2020 |
In February 2020, Columbus City Council President Shannon Hardin and Columbus City Council Member Emmanuel Remy attended the City of Dresden's Commemoration for the 75th Anniversary of Bombing of Dresden. The Mayor of Dresden, Dirk Hilbert, hosted representatives from all of Dresden's sister cities. As part of the celebration, 11,000 local citizens came together to create a human chain in remembrance of the victims of the bombing.
Council President Hardin and Councilmember Remy also met with students of the Dresden Work-Based Student Exchange and Athlete Ambassadors from the Sister City Marathon Exchange.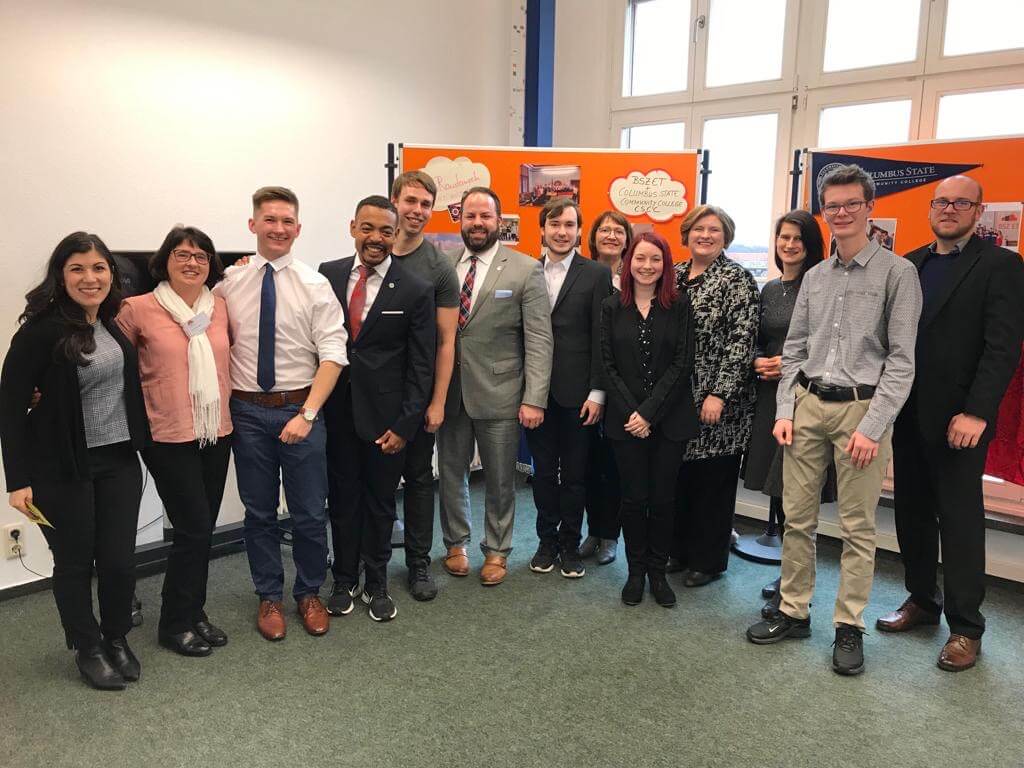 Genoa Delegation
| | |
| --- | --- |
| City | Program Date |
| Genoa | October 2019 |
In October 2019, Columbus City Councilmember Priscilla Tyson led a delegation to Genoa, Italy in order to accept the International Communication Award from the City of Genoa for Columbus' work on the Paganini Violin Exchange. This prestigious award honors any entity who has helped to highlight the culture of Genoa globally.
During this visit, the group also discussed educational exchange opportunities, food and sustainability projects, and possible engineering/tech start-up exchanges.
The Thousand People of Columbus exhibit, which consisted of the 1,400 portraits captured by photographer Timothy Costa taken in 2018, were displayed throughout public venues across the city.